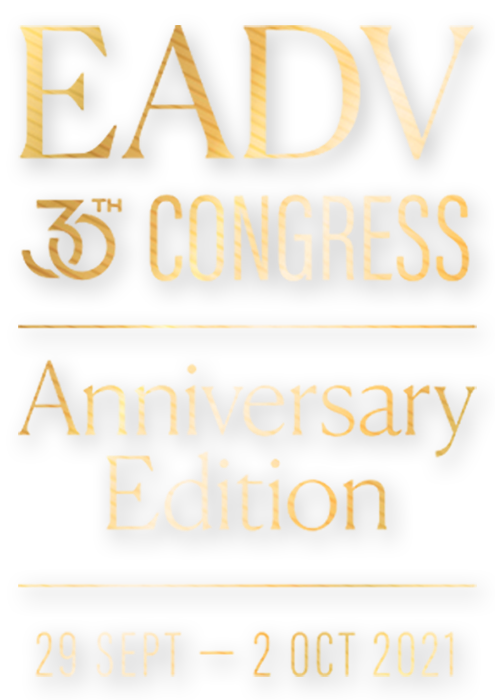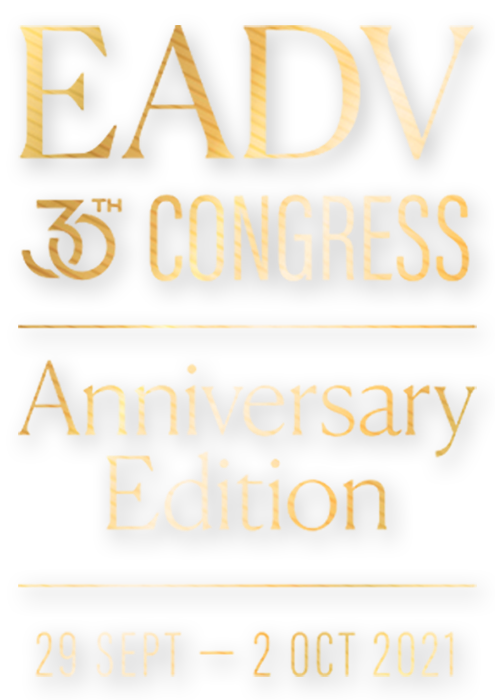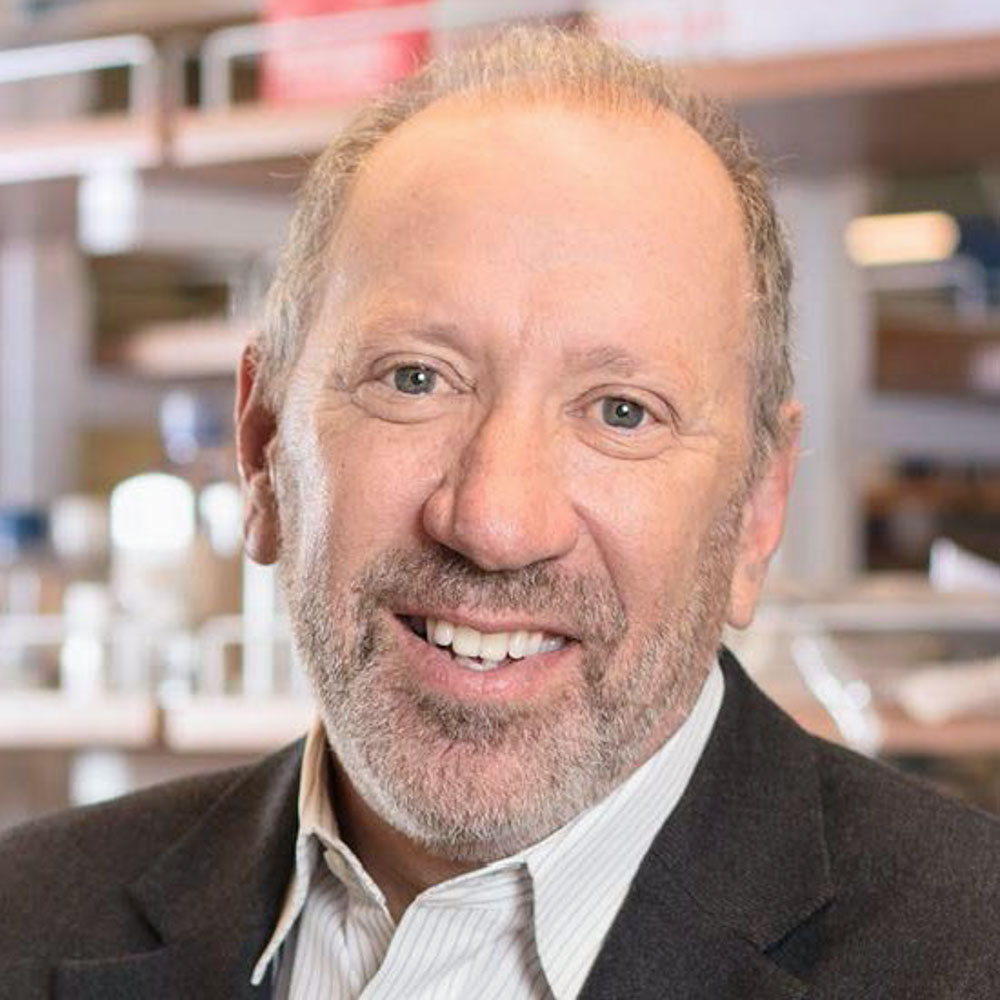 Richard L. Gallo
(San Diego, United States)
Emerging priorities for microbiome research
Dr. Richard Gallo is a physician-scientist and distinguished professor and founding chairman of the department of dermatology at the University of California San Diego. He trained in the US at the University of Chicago, the University of Rochester, Johns Hopkins and Harvard. Dr. Gallo's work is best known for his seminal observations in the fields of innate immunity and the functions of the microbiome on the skin.  His group discovered the existence of antimicrobial peptides in the skin, and he has contributed many important studies towards understanding how these peptides act in the host's defense of epithelial surfaces. This work has redefined the pathophysiology of human diseases such as rosacea, atopic dermatitis, and acne, with these findings leading to clinical trials, and the practice of novel therapeutic approaches to disease. He has contributed over 400 publications in many high profile journals and has been cited over 60,000 times. Dr. Gallo has been elected to several prestigious societies including the American Association for the Advancement of Science, American Society for Clinical Investigation, Association of American Physicians, American Society of Microbiology, and the American Dermatological Association. He is frequently invited to speak and has lectured across 6 continents, in turn receiving several international named lectureships and awards. 
Lecture summary
Dr. Gallo's plenary lecture will review recent progress in understanding the mechanisms by which microbes interact with humans to influence health, and how this information can be translated into novel therapeutic approaches for skin diseases. The objectives of the talk are to describe the major microbes that inhabit human skin, as well as understand why the skin is well designed for communication with resident microbes and why microbial strain and specific gene expression, not genus and species, is important to design skin therapies based on the microbiome.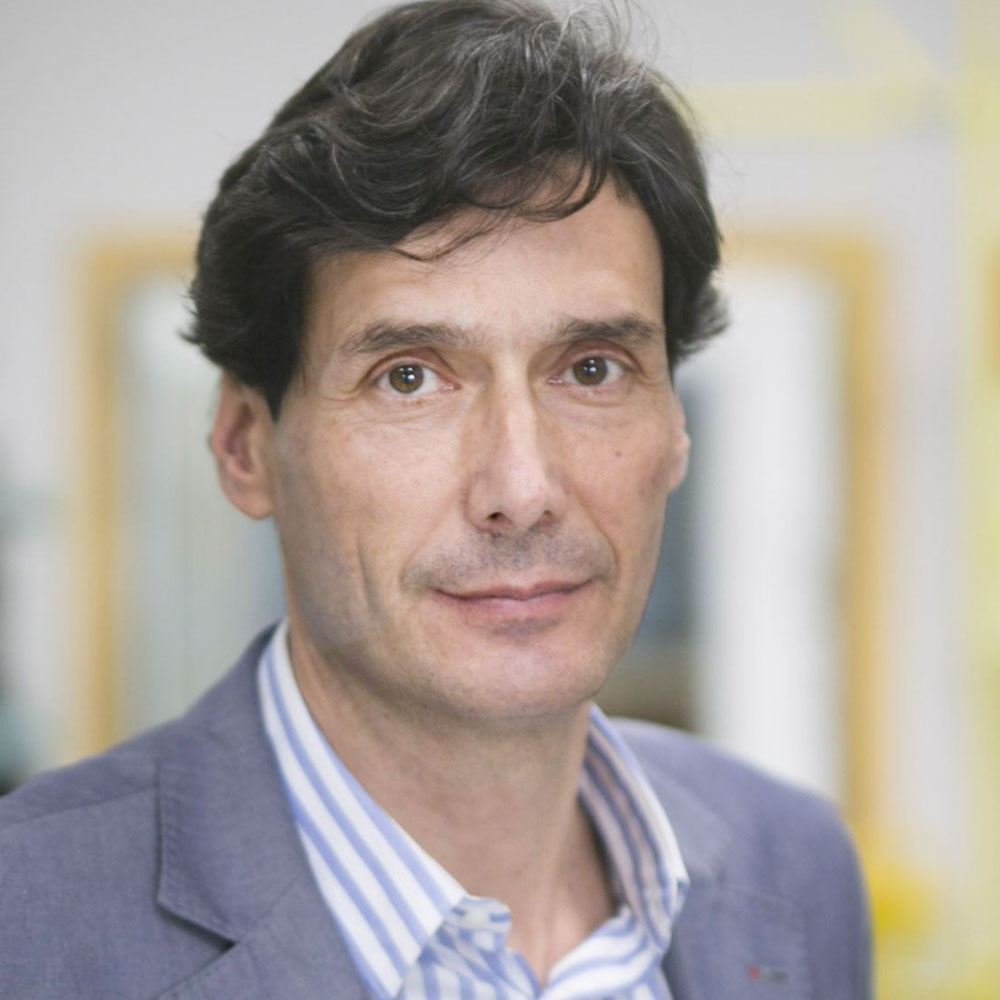 Manuel Serrano
(Barcelona, Spain)
The role of senescence in health and disease
Manuel Serrano obtained his PhD in 1991, from the Universidad Autónoma de Madrid.  From 1991 to 1996, Serrano was part of David Beach's team in Cold Spring Harbor Laboratory, NY.  During this period, Serrano made his most important discovery with the identification and characterization of the gene p16, one of the most important genes for anti-cancer protection.  Serrano returned to Spain in 1997 to lead a research group, first at the National Center of Biotechnology (CNB), and then, from 2003 to 2017, at the Spanish National Cancer Research Center (CNIO), both in Madrid.  In 2017, Serrano moved to the Institute for Research in Biomedicine (IRB), in Barcelona.
Manuel Serrano is internationally recognized in the field of tumor suppression.  In addition to the discovery of p16, one of his main discoveries has been the identification of cellular senescence as a main anti-oncogenic response. Recently, his laboratory has also shown that cellular senescence participates in several tissue remodeling processes during embryo development. The Serrano team pioneered the generation of genetically-modified mice resistant to cancer and found a link between tumor suppressor genes and aging.
In recent years, the research interests of Manuel Serrano have extended to metabolism and cellular reprogramming in relation to aging.  The Serrano laboratory was first to demonstrate that cellular reprogramming into pluripotency is possible within an organism, and this discovery was considered Advance of the Year 2013 by Nature Medicine. More recently, Serrano has reported in Science that in vivo reprogramming is enhanced by the coexistence of tissue injury thanks to the production of the interleukin IL-6.  The focus of his laboratory is now to apply their knowledge on senescence and reprogramming to degenerative diseases such as lung, kidney and heart fibrosis.
Lecture summary
Senescent cells have experienced unrepairable damage or stress, but have not activated a cell elimination program. During aging, senescent cells accumulate diffusely (up to 5-10% of all cells) throughout tissues.  Senescent cells accumulate massively in multiple fibrotic diseases (up to 30-50% of all cells). In this regard, fibrosis can be considered a process of accelerated aging selectively affecting a given tissue. Senescent cells present many changes in their biology, including their inability to proliferate and an abundant secretome, known as Senescence-Associated Secretory Phenotype (SASP).The SASP is considered the most harmful component of senescence because it contains pro-inflammatory and pro-fibrotic factors. Exogenous toxic agents, infectious agents, genetic defects, and loss of telomeres are considered important primary triggers of senescence in alveolar epithelial cells (known as primary senescence). 
Dr. Serrano's plenary lecture will explore the following points: (1) cellular senescence is a causal and active component of fibrosis; (2) current anti-fibrotic drugs act on senescent cells with high selectivity reducing their pro-fibrotic secretion, i.e. senomorphic activity; and (3) experimental drugs that kill senescent cells, i.e. senolytic activity, constitute a promising complementary approach to treat fibrosis.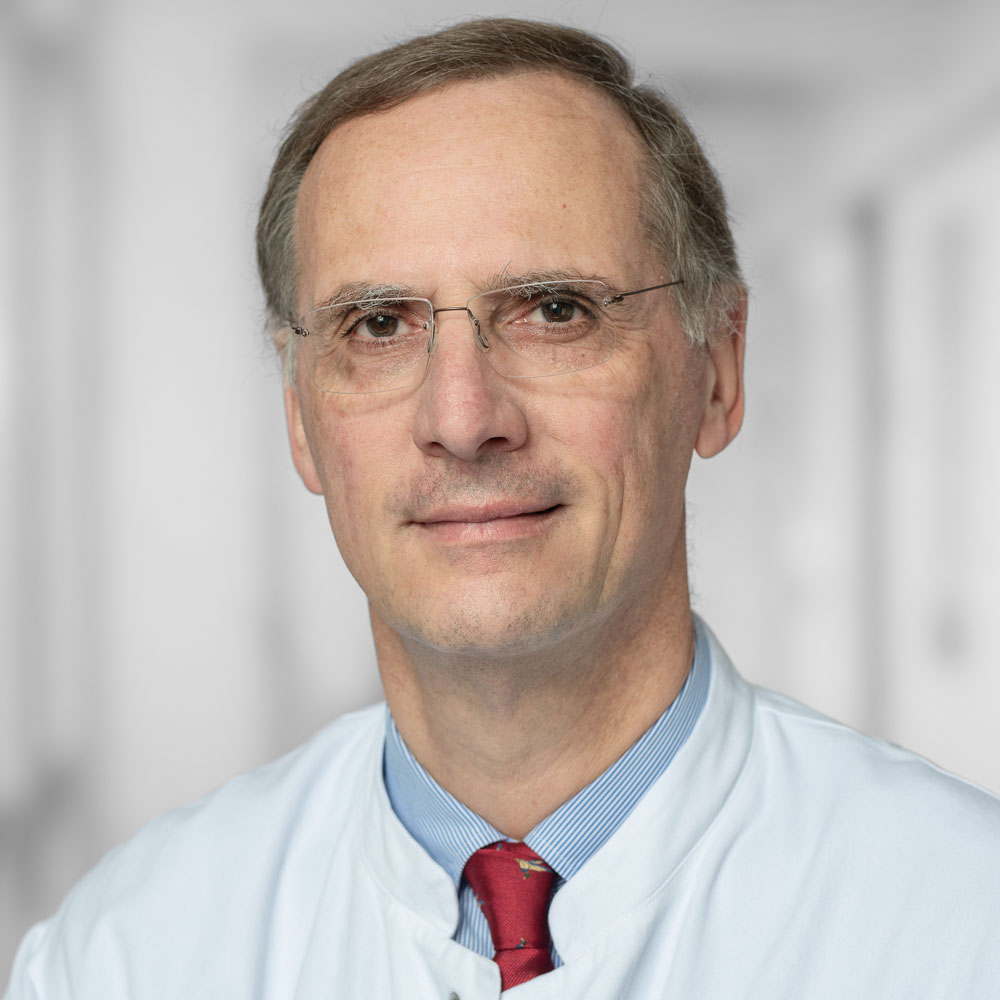 Thomas Bieber
(Bonn, Germany)
Atopic dermatitis and biologics after 5 years: Where are we?
Thomas Bieber is professor and chair of the Department of Dermatology and Allergy at the University of Bonn, Germany. He is site director of the Christine Kühne–Center for Allergy Research and Education and member of the board. He is honorary professor of dermatology at the Third Military Medical University of Chongqing, China.
Prof. Bieber received his degrees in medicine (MD) and biology (PhD) at the University of Louis Pasteur in Strasbourg, France. He then earned a master's degree in drug regulatory affairs (MDRA), achieving special expertise in preclinical and clinical drug development, as well as in legal aspects of drug approval and market access strategies.
Prof. Bieber has authored or coauthored over 570 original publications and review articles and more than 100 book chapters. He has also authored or coauthored several books on atopic dermatitis and precision medicine. 
Throughout his career, Prof. Bieber has received a number of honors: the distinguished Heisenberg Fellowship from the German Research Council, the Karl-Hansen-Award from the German Society of Allergy, the Pharmacia International Research Award, and the Gold Medal of the Foundation for Allergy Research in Europe and the prize for the best Master thesis from the German society for drug regulatory affairs. 
Lecture summary
Epidemiologic, genetic and immunologic studies have highlighted the phenotopic and endotypic complexity of atopic dermatitis (AD). The translation of this knowledge into new preventative and therapeutic intervention has just started to be a reality for HCP and patients.
Schematically, there are 2 approaches for the therapy of moderate to severe patients with AD: (i) the broad approach, using small molecules such as ciclosporin A or JAK inhibitors and (ii) the more targeted approach, using biologics blocking key cytokines or their receptors relevant for distinct pathways identified in AD. 
Targeting the Th2 pathway is a popular approach and dupilumab (binds to IL-4R) is the first in class compound for this indication. Tralokinumab (binds IL-13) has recently been approved by the European Medicine Agency (EMA). Similarly, lebrikizumab (binds to IL-13) and nemolizumab (binds to IL-31RA) are advanced in their clinical development program. 
Moreover, there are several other biologics in the context of targeted therapy currently in development. Compounds addressing players of the innate immune response such as IL-33, IL-1 and IL-36R, but also the antigen-presentation such as OX40 and its ligand. More than 20 biologics are currently in clinical development, which hopefully will provide a large spectrum of new drugs able to better manage the highly heterogeneous population of AD patients.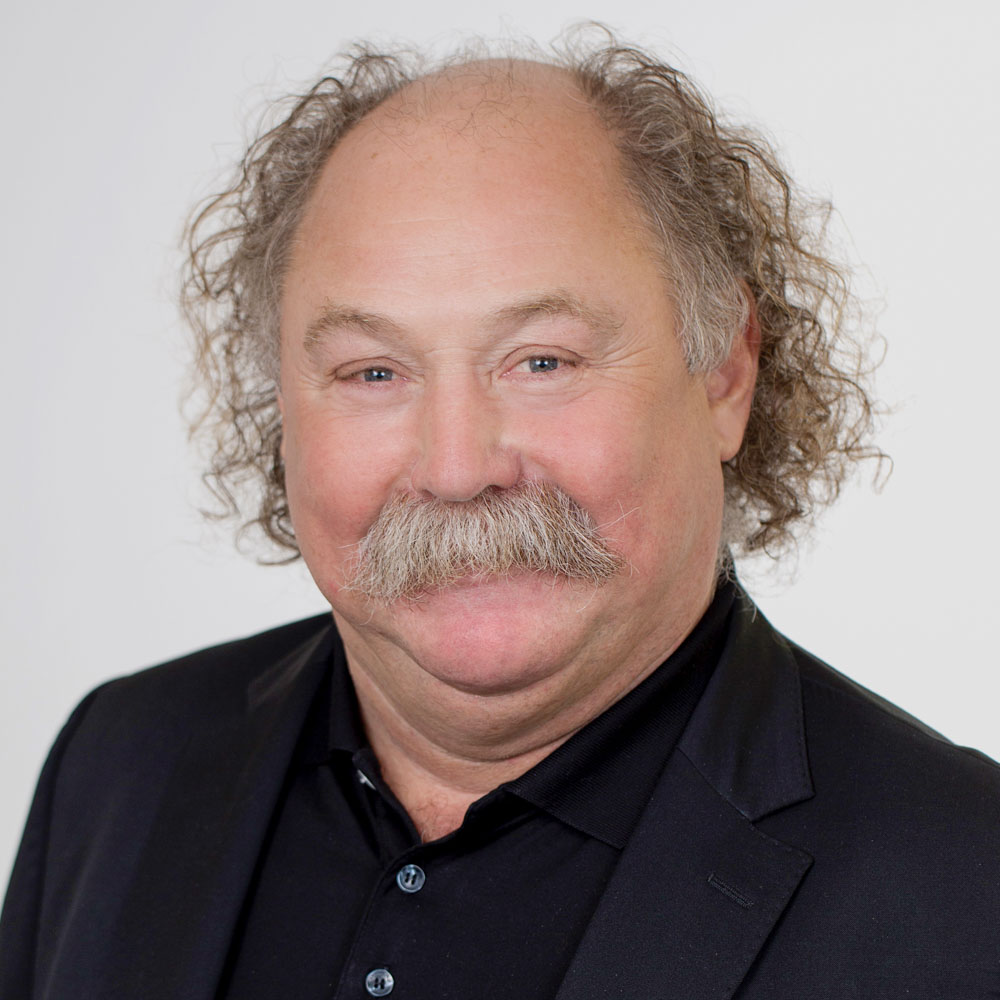 Michael Musalek
(Vienna, Austria)
The power of touch
Michael Musalek is a Professor of psychiatry at the University of Medicine, Vienna, and a specialist in psychiatry, neurology and psychotherapeutic medicine. 
He has published more than 300 scientific publications and is an editor and scientific board member of various scientific and clinical journals. His main scientific fields of interests are social aesthetics, phenomenology of mental disorders, mental health sciences, theoretical psychopathology, medical humanities, clinical diagnostics and treatment research.
Lecture summary
The skin is a profoundly important sensory organ. It is not only the interface between our body and the environment but also the perception interface between outer and inner reality. In these transportation processes, touch plays a major role.
The effect of touch, starting in early childhood, has a life-long impact on human growth, personality development and social interaction. As a special form of non-verbal communication it is also a determinant in the development of self-esteem and with that, a crucial factor in developing a flourishing life.
Touch combines both the tactile experience and the emotional involvement, the concern, the tender care, and the sympathy that a loving individual has for us. What we love, we desire to touch – love and touch are indivisible powers of life. The power of touch, entails a facilitation and intensification of life as well as an increase and development of vital energies.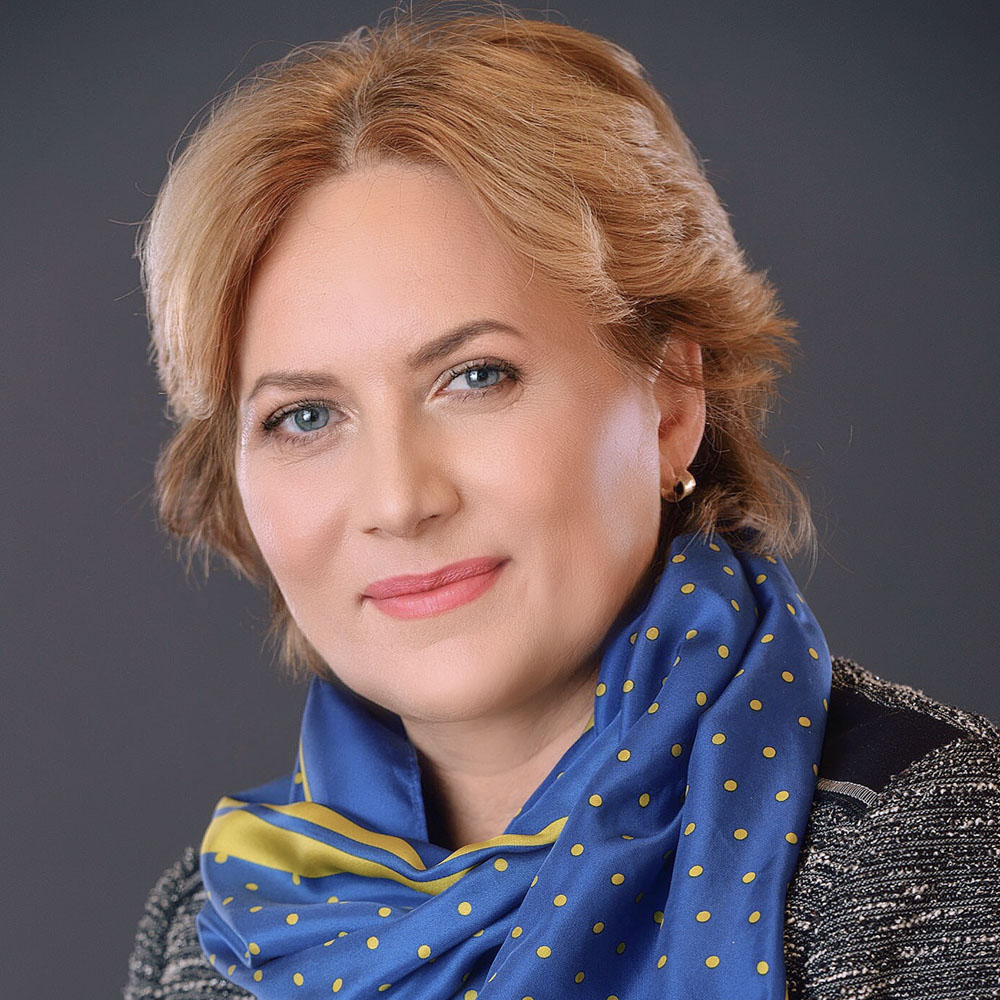 Marta Szell
(Szeged, Hungary)
Identification and functional characterization of phenotype modifying genetic variants in CYLD cutaneous syndrome
Márta Széll is vice rector of the University of Szeged, head of Department of Medical Genetics at the Faculty of Medicine.  She is responsible for the rare disease related activities of the Albert Szent-Györgyi Clinical Centre of the University and coordinating the biobanking activities of the Clinical Center. Her research interest focuses on the molecular immunpathogenesis of psoriasis and the identification and functional characterization of novel genetic variants in genodermatoses and in neurodegenerative diseases. Professor Széll's scientific merits were acknowledged with the presidency of the Hungarian Society of Genetics and Genomics in the last presidential cycle. Currently she serves as the president of the Hungarian Society for Immunology, and the most prestigious experimental dermatology society of Europe, the European Society for Dermatological Research (ESDR). 
Lecture summary
Since the discovery of the disease causing CYLD gene in 2000, extensive clinical and genetic investigations were carried out in different presentation forms – Brooke-Spiegler Syndrome (BSS), familial cylindromatosis (FC) and multiple familial trichoepitheliomas (MFT) – of the dominant skin disorder CYLD cutaneous syndrome (CCS). There have been over 100 disease causing genetic variants identified on the gene in the last 20 years. In spite of extensive genotype-phenotype studies no clinically relevant associations among different CYLD mutations with different expression forms of the disease could be found. 
During the course of our diagnostic and research activities carried out in international cooperation we have identified two distant families harboring the same CYLD mutation but having completely different clinical presentation of the CYLD cutaneous syndrome. The genomic analysis of these two families provided a great opportunity to identify trans-genetic variants that may explain the lack of clear genotype-phenotype associations considering solemnly the CYLD mutations. Our large scale genomic analysis revealed genetic variants in two genes, NBR1 and TRAF3 that may contribute to the differential clinical presentation of the disease even in the presence of the same pathogenic CYLD mutation. Proteins encoded by the NBR1 and TRAF3 genes are both functional interacting partners of the deubiquitinase CYLD protein. Our in vitro experiments identified the cellular mechanisms by which the NBR1 and TRAF3 gene products may alter signal transduction events and consequently lead to strikingly different presentation forms of the CYLD cutaneous syndrome of patient harboring the same pathogenic CYLD mutation. 
Identification and functional characterization of phenotype modifying genetic variants in genodermatoses may help us in the deeper understanding of disease pathogenesis and the origin of phenotypic variants. Clinicians in the future may utilize this knowledge to foresee disease progression and these types of studies may additionally result in identifying new therapeutic targets.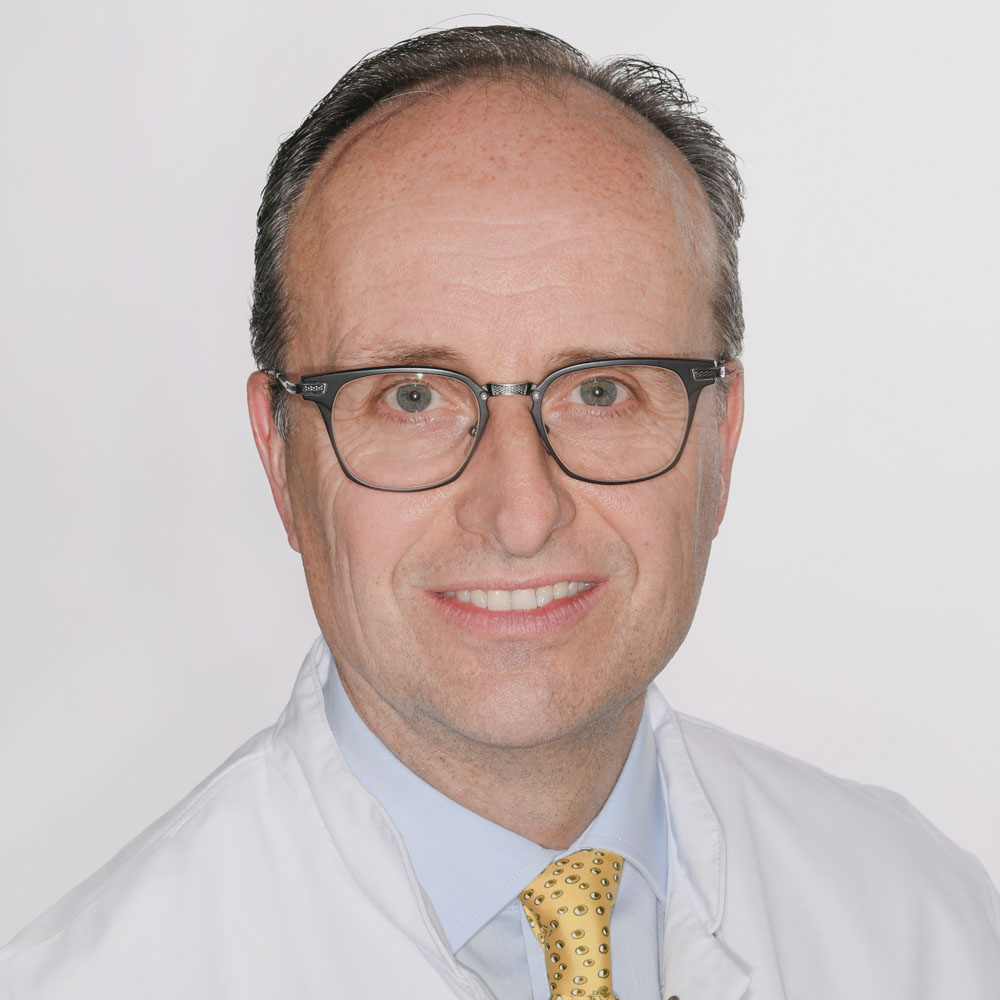 Lars French
(Munich, Germany)
Autoinflammatory skin diseases
Lars French is professor and chairman of the department of dermatology and allergology at the Ludwig-Maximilian University, Munich, Germany.
He is the current president of the International League of Dermatological Societies (ILDS). 
He has been author of many important publications in highly renowned scientific journals, reaching an h-index of 55 and more than 14'000 citations.
Lecture summary
Autoinflammation is the consequence of the activation of innate immune cells by danger- and/or pathogen-associated molecular patterns (DAMPS and/or PAMPS) or genetically determined defects, resulting in the secretion of pro-inflammatory cytokines, particularly interleukin (IL)-1, IL-6, IL-18, IL-36 and TNF. 
Autoinflammatory diseases – a recently classified subset of diseases that are pathogenetically and clinically distinct from allergic or autoimmune diseases – are characterized by seemingly unprovoked episodes of inflammation, the frequent presence of sterile neutrophilic tissue inflammation. Dysregulation of interleukin-1b processing, constitutive nuclear factor-kB (NF kB) transcription factor activation, and chronic signalling by type I interferons, have emerged as central innate immune pathways involved in the pathogenesis.
Several autoinflammatory diseases are monogenic and caused by mutations in genes regulating the function of cytoplasmic innate immune complexes, termed inflammasomes, resulting in enhanced secretion of the proinflammatory cytokine IL-1 b and autoinflammatory diseases known as cryopyrin-associated periodic syndromes (CAPS) characterised by recurrent episodes of fever, urticarial-like skin lesions, systemic inflammation and arthritis). Other examples of autoinflammatory diseases with skin involvement are PAPA (pyoderma gangrenosum, acne and pyogenic arthritis) and Schnitzler's syndrome, in which IL-1β very probably also plays a pathogenic role. Recent evidence also points to a role of autoinflammation in more common acquired inflammatory skin and systemic diseases characterized by an altered pathogen-host interaction or a biological response to endo- and/or exogeneous danger signals. These include acne vulgaris, hidradenitis suppurativa, certain pustular adverse drug reactions and pyoderma gangrenosum.
Skin signs are a common feature of a large number of inherited and acquired autoinflammatory diseases and need to be increasingly recognized by dermatologists given the emerging therapeutic possibilities and their significant effects on morbidity and mortality.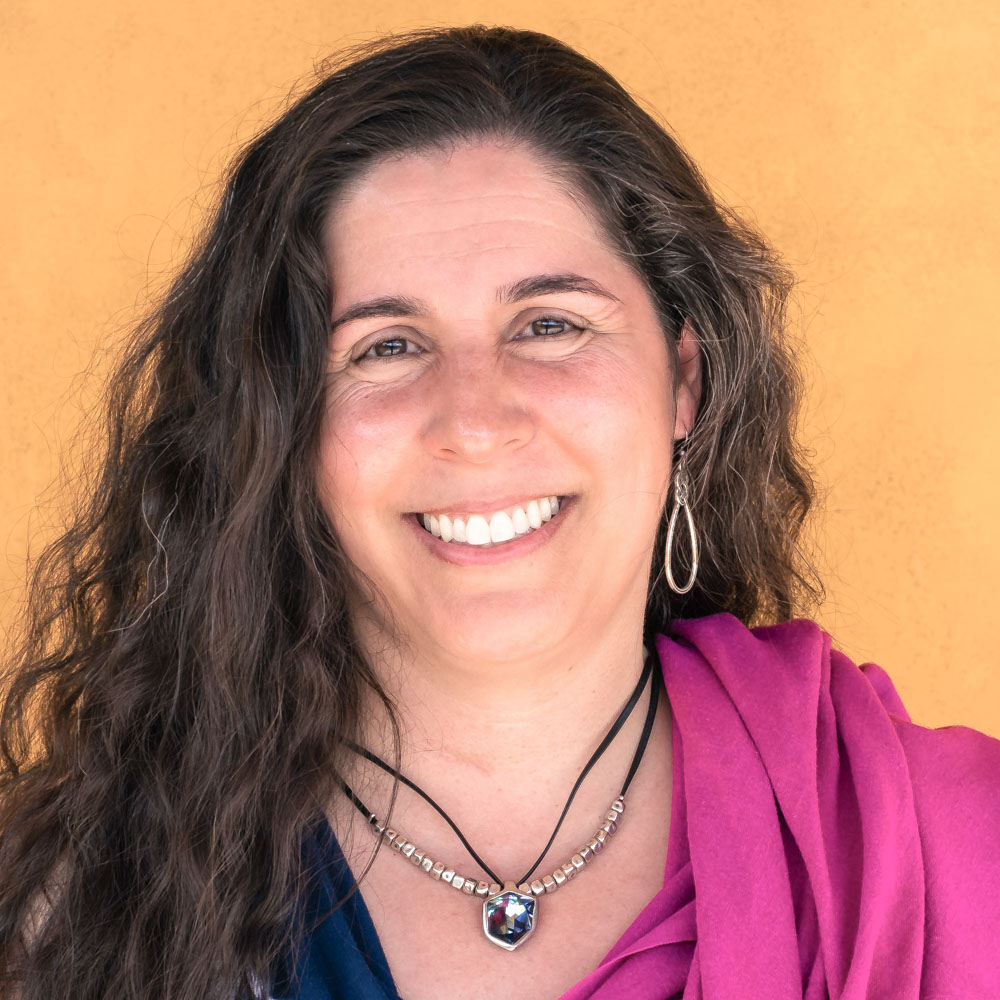 Michele Nevarez
(Williamstown, United States)
The neuroscience of unconscious bias and implications in medicine
Founder and creator of the Goleman Emotional Intelligence (EI) suite of Coaching and Training programs, Michele's vision is to democratize EI as a means of igniting personal and global agency. This driving force for Michele is at the core of how our programs translate EI from theory to a powerful and practical vehicle for meaningful transformation and lasting habit change.
Michele brings more than 25 years of executive leadership experience working for industry leaders in healthcare, investment management, management consulting, and manufacturing. A founding member of Rangjung Yeshe Institute based in Kathmandu, Nepal, Michele has practiced mindfulness-based training for more than 27 years.
Michele received a B.A. in Religion from Bryn Mawr College and a Master of Science degree in Positive Organizational Development and Change from the Weatherhead School of Management, Case Western Reserve University.
Lecture summary
Ever wonder what role unconscious bias plays in perception itself and its potential impacts on patient care and outcomes? Wonder no more, join S. Michele Nevarez, CEO of Goleman EI and author of Beyond Emotional Intelligence: A Guide to Accessing Your Full Potential as she walks us through where unconscious and implicit bias sneaks into the perception itself and what we can do about it practically-speaking. Walk away with strategies to:
Spot where unconscious bias may be impacting your own perceptions

 

Learn how you can utilize conscious sense-making to combat tendencies towards implicit and explicit bias
Utilize your own awareness as the smallest common denominator of what you have influence over each new moment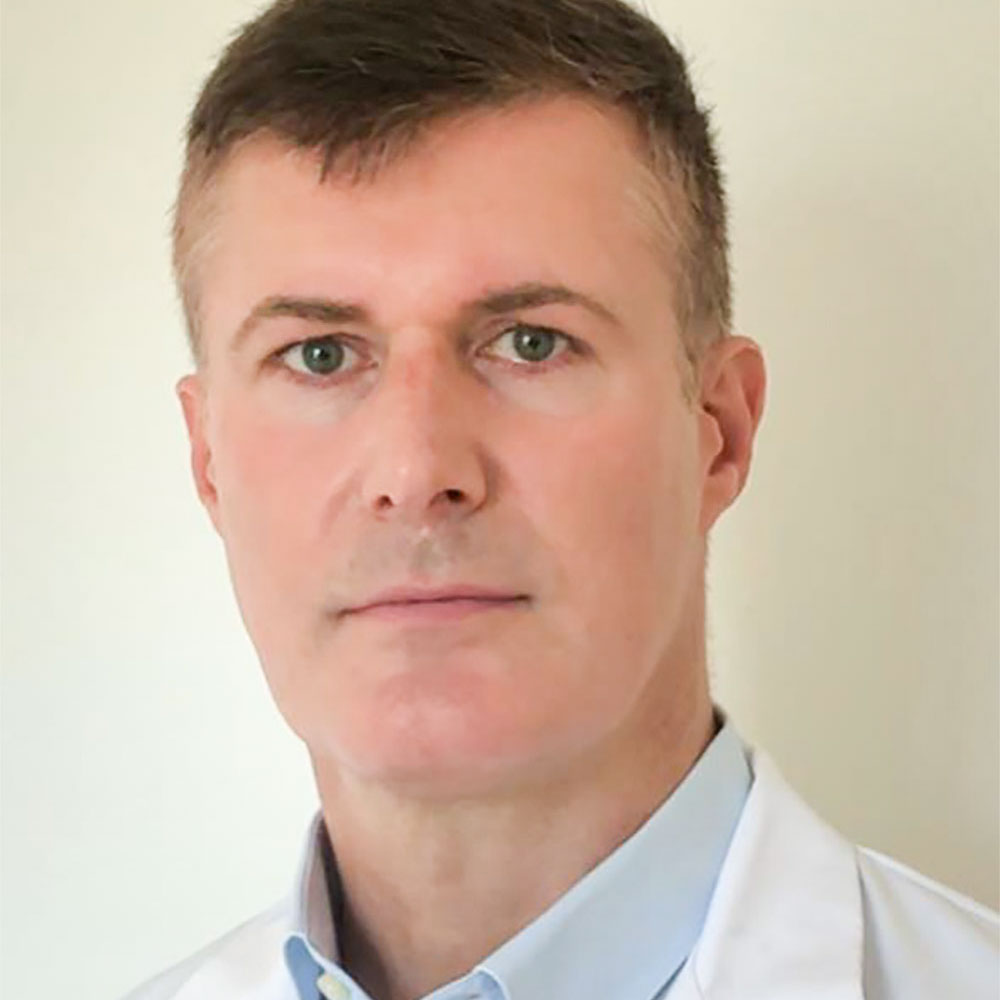 Steve Pascolo
(Schlieren, Switzerland)
mRNA vaccines
Trained as an immunologist at the Pasteur Institute (Paris, France), Steve Pascolo used mouse models to test and develop mRNA-based vaccines (direct injection of mRNA) starting in 1998 in Tuebingen, Germany. In 2000, he co-founded CureVac with Dr. Hoerr and Dr. von der Mulbe. He was CSO of the company from 2000 till 2006, developing the technology, implementing the worldwide first GMP production of mRNA and performing the worldwide first clinical studies where humans (including himself) got injections of in vitro transcribed mRNA. In 2006, Steve Pascolo joined the oncology department of the University Hospital of Zurich, Switzerland, and continued the development of immunotherapies based on RNA. In 2016, he implemented in the University of Zurich the worldwide first academic mRNA platform fostering multiple research projects utilizing synthetic mRNA for vaccines and therapies.
Lecture summary
Since the demonstration in 1796 by Dr. Edward Jenner that an infection with the relatively mild cowpox virus conferred immunity against the deadly smallpox virus, many vaccines have been developed and approved to combat infectious agents. Vaccine formulations are made for intradermal, sub-cutaneous or intramuscular injections. Importantly, the sub-cutaneous injection route is used for "live" vaccines (containing attenuated viruses). Among them, the vaccines against Yellow Fever, Mumps, Measles or Rubella are RNA viruses that induce immunity by delivering their mRNAs to the host 'cells that in turn produce the viral proteins and trigger the immune response. Thus, those vaccines can be considered as natural mRNA vaccines. The same mechanism is used by the newly approved synthetic mRNA vaccines against COVID-19: the injected (synthetic) mRNA is taken up by the host cells that produce proteins and trigger an immune response. Synthetic mRNA vaccines have proven through the COVID-19 pandemic to be fast and easy to produce, safe and efficient. This format is now expected to be largely exploited to create new vaccines (against infectious agents as well as against cancer) but also to replace previously existing vaccines that presented challenges in production/storage/efficacy/side effects. The lecture will present the past (initial pre-clinical and clinical studies of vaccines based on synthetic mRNA, characteristics, production and formulation aspects), the present (presentation of synthetic mRNA vaccines against COVID-19) and the future of mRNA vaccines (e.g. design of anti-cancer vaccines) as well as beyond vaccines, the great potential of synthetic mRNA in medicine.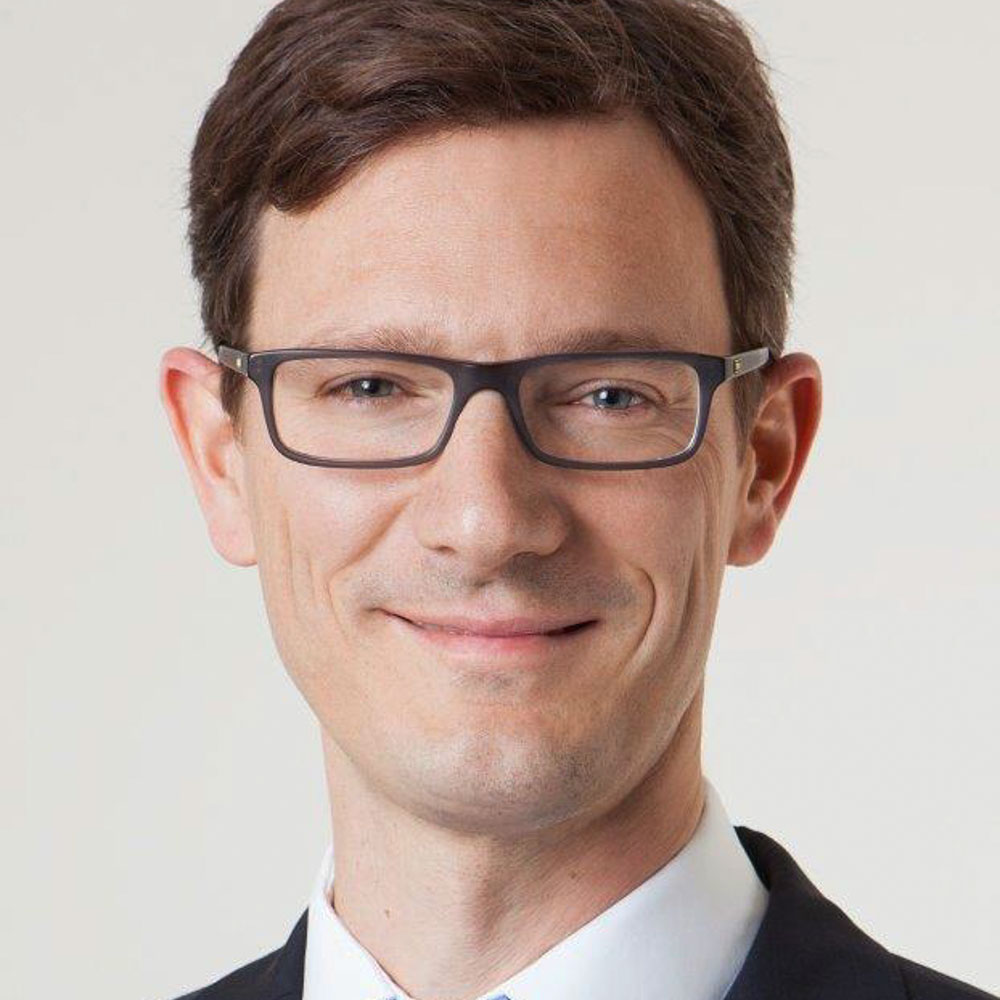 Alexander Navarini
(Basel, Switzerland)
Autoinflammation and autoimmunity: new concepts
Alexander Navarini is a clinician-scientist physician based in Basel, Switzerland. He is a quantitative dermatologist, experimental immunologist and trained in modern genetics.
He was born in Basel, raised in Kantons Graubünden and Aargau and had his medical studies in Basel and Paris. He had his training as MD PhD experimental immunologist in Zurich. He was attending physician and deputy head of outpatient clinic at Department of Dermatology, University Hospital of Zurich. Since November 2018 he is Chair of Dermatology at the University Hospital of Basel.
Lecture summary
The talk illustrates the new current concepts integrating autoinflammatory and neutrophilic dermatoses as "innate immune disorders". Changes in classifications are always a new chance to compare and re-think seemingly idiopathic conditions. The lecture will show how the finding of IL-1 involvement in generalized pustular psoriasis led to new effective treatments. Moreover, other new concepts will be discussed, such as geography of dermatology as defined by resident T cells, surrogate-marker in dermatology, and automated quantification of skin disease.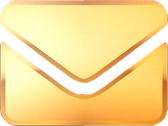 Stay informed about latest EADV information.
Congresses, Education, JEADV, Membership, Newsletter...
European Academy
of Dermatology and Venereology
HQ:
Via S. Balestra 22B
6900 Lugano Switzerland
+41 91 973 45 20
congress@eadv.org
Only trust information from our official website: eadv.org